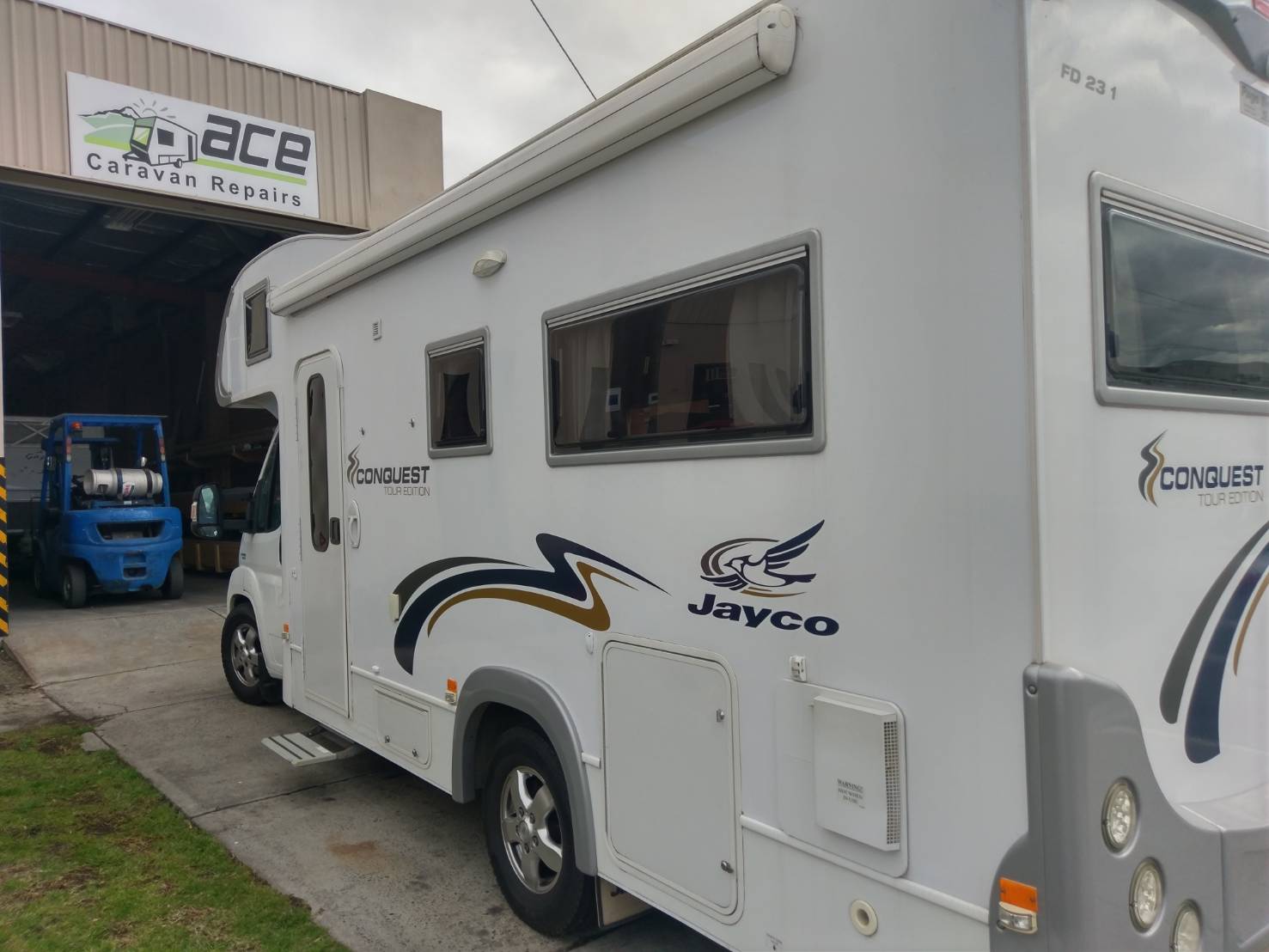 Regular mechanical servicing of your motorhome is a must, but it is also imperative that the living area of the motorhome is serviced at least on an annual basis.
An annual servicing of the interior of your motorhome will take care of all those annoying what if this goes wrong scenarios that will keep you up the night before you set off on your vacation.
At Ace Caravan Repairs our servicing includes a damp test, testing cooking appliances and refrigerators as well as plumbing and electrical systems. We give your motorhome a thorough inspection from top to bottom and identify any problems that have or are likely to occur.
Damp testing is done to measure the interiors exposure to moisture and will indicate potential difficulties with condensation as well as highlighting potential moisture hazards. Moisture can be a huge factor in how long an interior is likely to last and without a damp test, there is every likelihood of latent moisture problems going unnoticed until it's too late.
Annual servicing is reltively inexpensive and can guard against expensive uncomfortable situations occurring and spoling your time away.