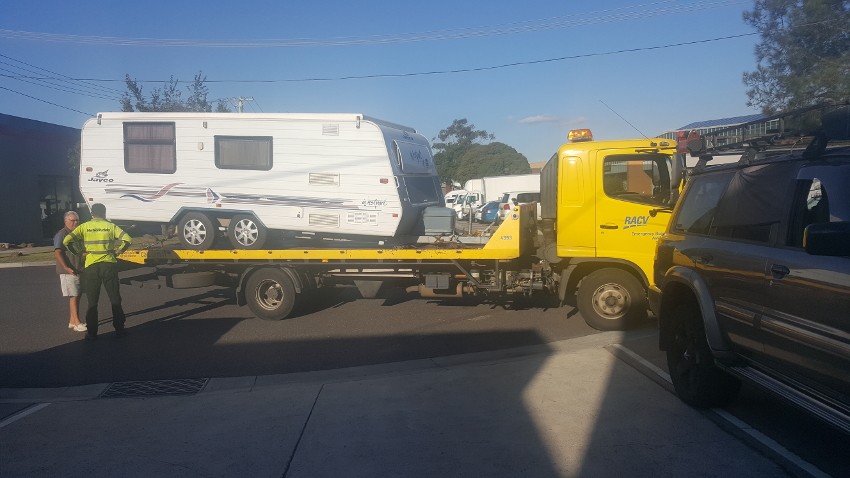 All insurance companies do their best to offer policies that cover the most important things for the policy holder, and most also do their best to make it as simple as possible to make a claim.
However, for those of us who rarely have the misfortune to have to make a claim, it can still be a somewhat confusing, even daunting prospect.
To help you out, here are three things that you need to know:
What does your policy cover?
Before you take your caravan, campervan or RV out for the first time, don't just insure it, but read and understand your policy, what it covers, and what you need to do to comply with all of the conditions.
For example, are you covered for tyre damage caused by your own poor driving? What about if an awning breaks because the van moved while it was raised? If you don't secure something inside when the van is moving, and it shifts and breaks a fixture or fitting, is that covered?
Does your policy specify that you need to take all reasonable steps to keep your caravan well maintained, meaning you have to keep having regular services to be able to claim without issue?
If you find something in the policy that you're not 100 per cent clear on, best to ask your insurer first, rather than risk penalising yourself through a misunderstanding.
What's the claim process?
Even the best drivers can have an accident. In fact, the more time you spend out on the road, the more likely you are to come across someone else not paying as much attention as they should.
So, please don't get caught thinking 'it won't happen to me'. Of course, we certainly hope you never have an accident or any cause to make an insurance claim, but the whole point of insurance is that you're covered in case.
Check out the steps your insurer requires when you have to make a claim.
Do you have to contact them before arranging to get a badly damaged vehicle towed away? Can you choose any repairer, or do they prefer only qualified and certified caravan repairers? How many quotes do they require?
Can you talk to a person, initially, or do they want you to file your report online?
As we said, they aren't going to try to make it hard for you, but at the time you've just had an accident, it can seem a lot harder than it really is.
What's the repair process?
We can't speak for other repairers, but because we specialise in insurance repairs, we have created a simple process. It's one of the reasons that Ace Caravan Repairs is a preferred repairer for almost all Australian caravan insurance companies.
Start by just calling us to tell us about your situation
We've been in the caravan repair business for nearly 40 years, so we've seen and heard it all before, and we promise to lend a friendly ear from the outset.
Arrange for caravan inspection
We can arrange to inspect your caravan and we'll even tow your van to our inspection site for free. Then we'll carry out a thorough inspection because not all damage is immediately apparent.
Review your quote
Once we've completed our inspection of your caravan we'll supply you and the insurance company with a comprehensive quote detailing the cost of repairs. Our reputation within the insurance industry means our insurance quotes are accepted the first time more often than not.
We repair your caravan
Once the insurance quote is accepted, we'll swing into action to get your caravan repaired with a minimum of fuss.
Don't be caught out at any stage of the insurance claim process. If you need any advice, even if you've just bought your caravan and aren't sure what sort of cover you need, feel free to give us a call.