FREE TOWING
Free towing in Melbourne for any insurance work we repair OR $300 off your claim
Mobile Caravan Repairs & Service Melbourne Wide
Melbourne's Most Trusted Caravan Repairs
Insurance Repairs | Servicing | Repairs |
Renovations
Strictly by appointment only – no walk-ins
Insurance Repairs
Our certified technicians will have your caravan as good as new in no time.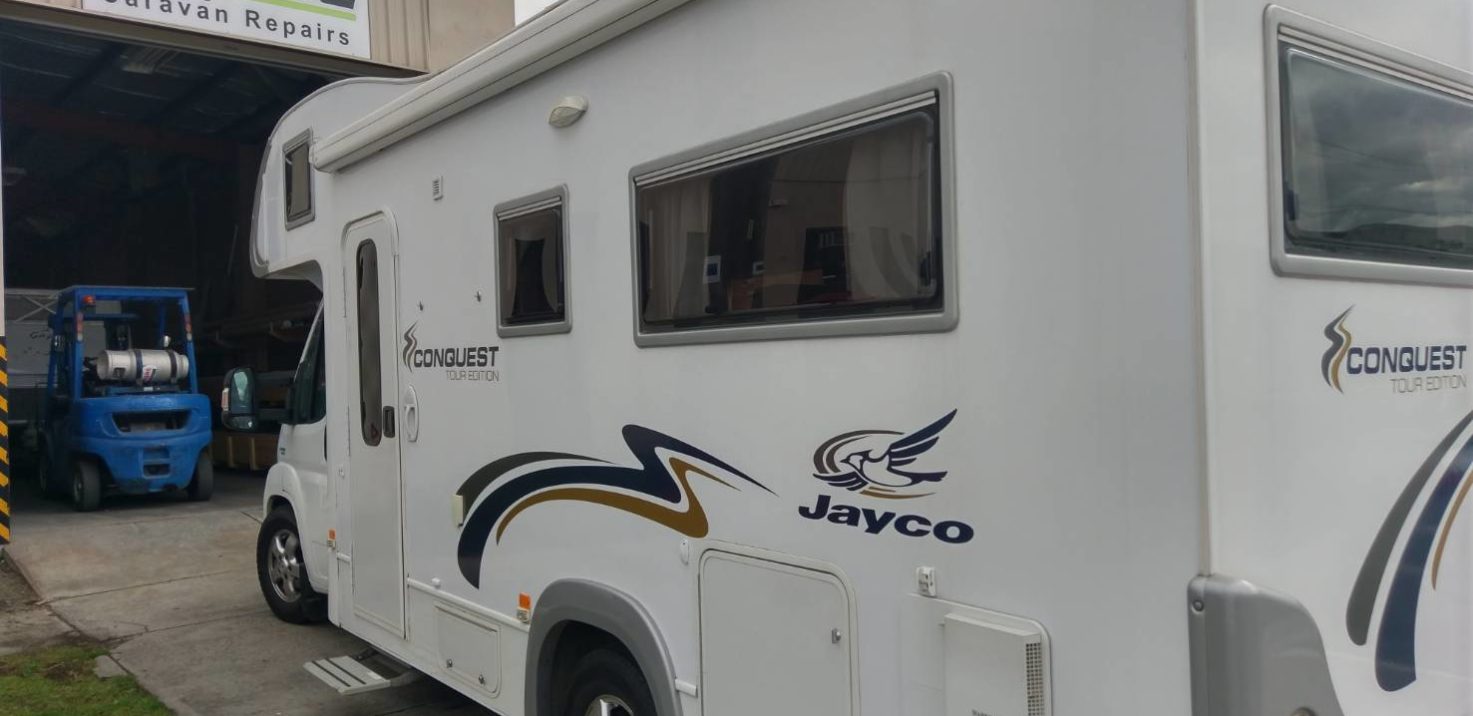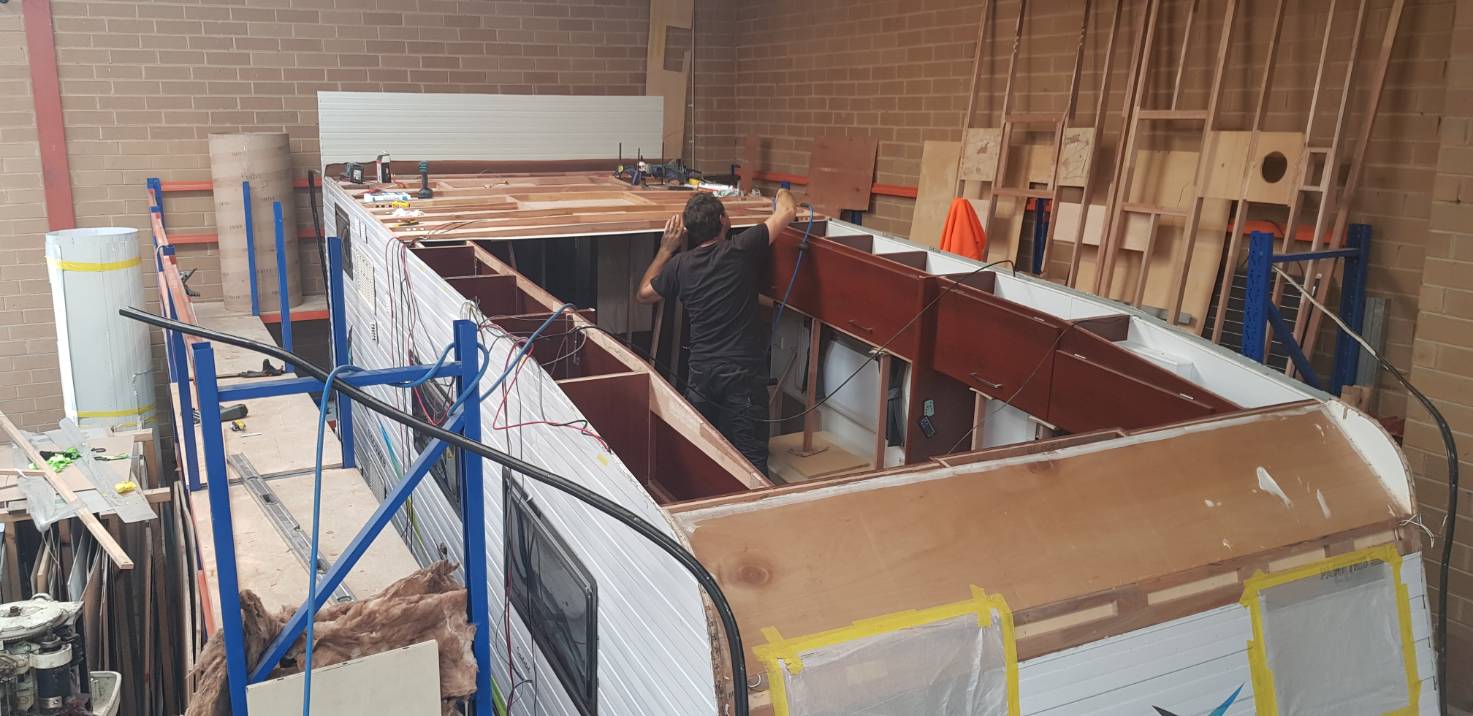 Ace Caravan Repairs has a long list of satisfied customers that have established us as Melbourne's most trusted name in caravan and camper body repairs. We take great pride in consistently providing top-quality service throughout suburban Melbourne and across Victoria.
Ace Caravan Repairs is not only the best in caravan servicing and maintenance but its dedicated expert staff are recognised as the best in the business and are the preferred caravan insurance repairer in Melbourne for virtually all insurance companies.
We are registered repairers with all insurance companies.
NO JOB IS TOO BIG OR SMALL
This Winnebago suffered some severe damage but, as our before and after shots show, our team was up to the job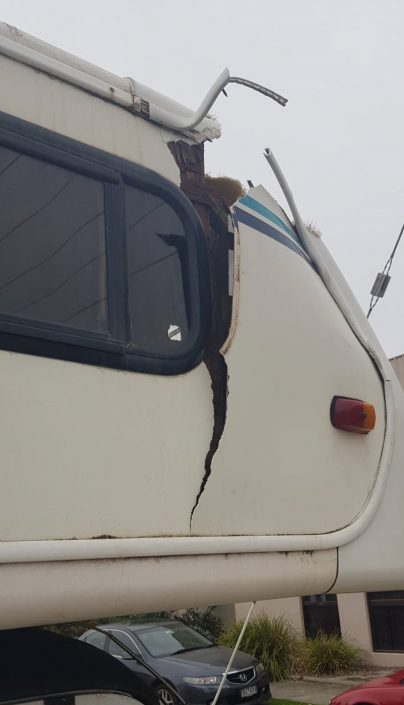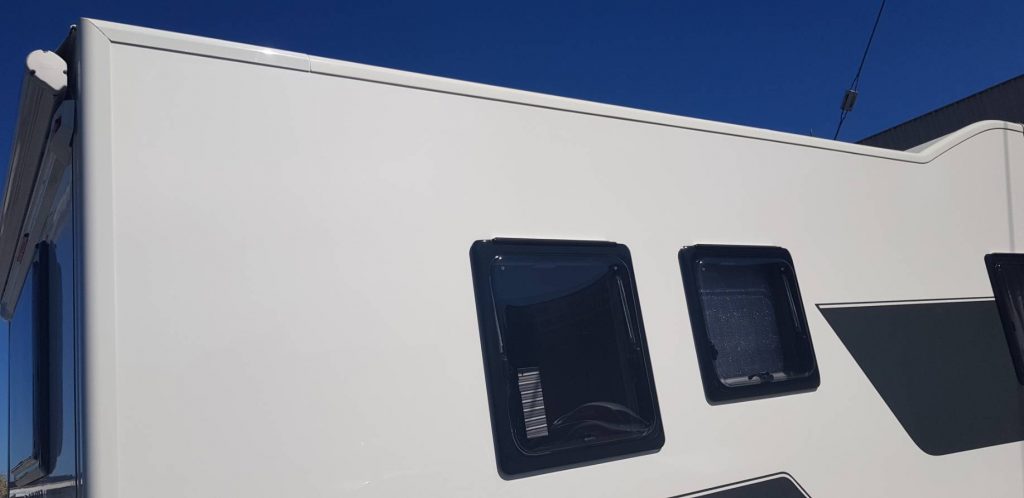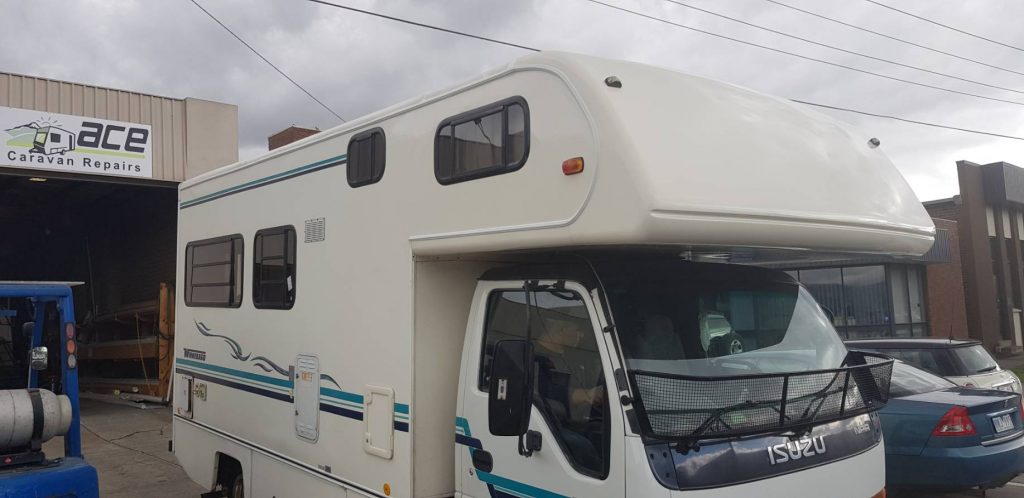 Some more examples of our repair work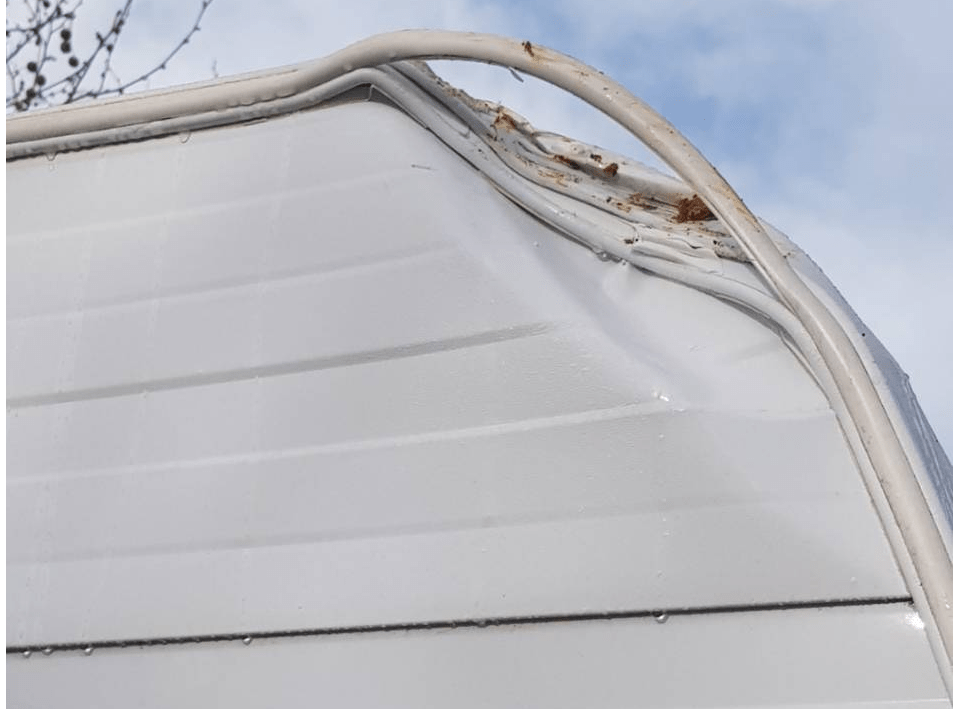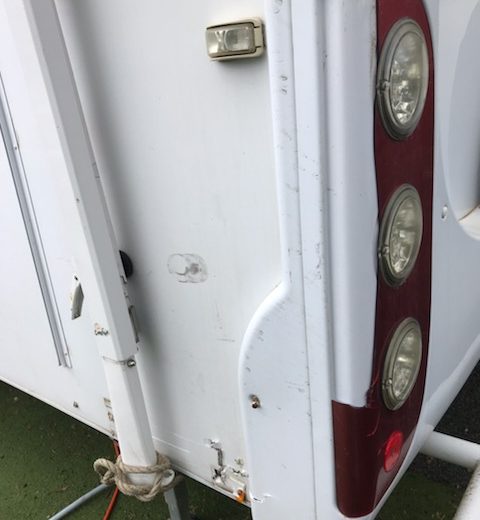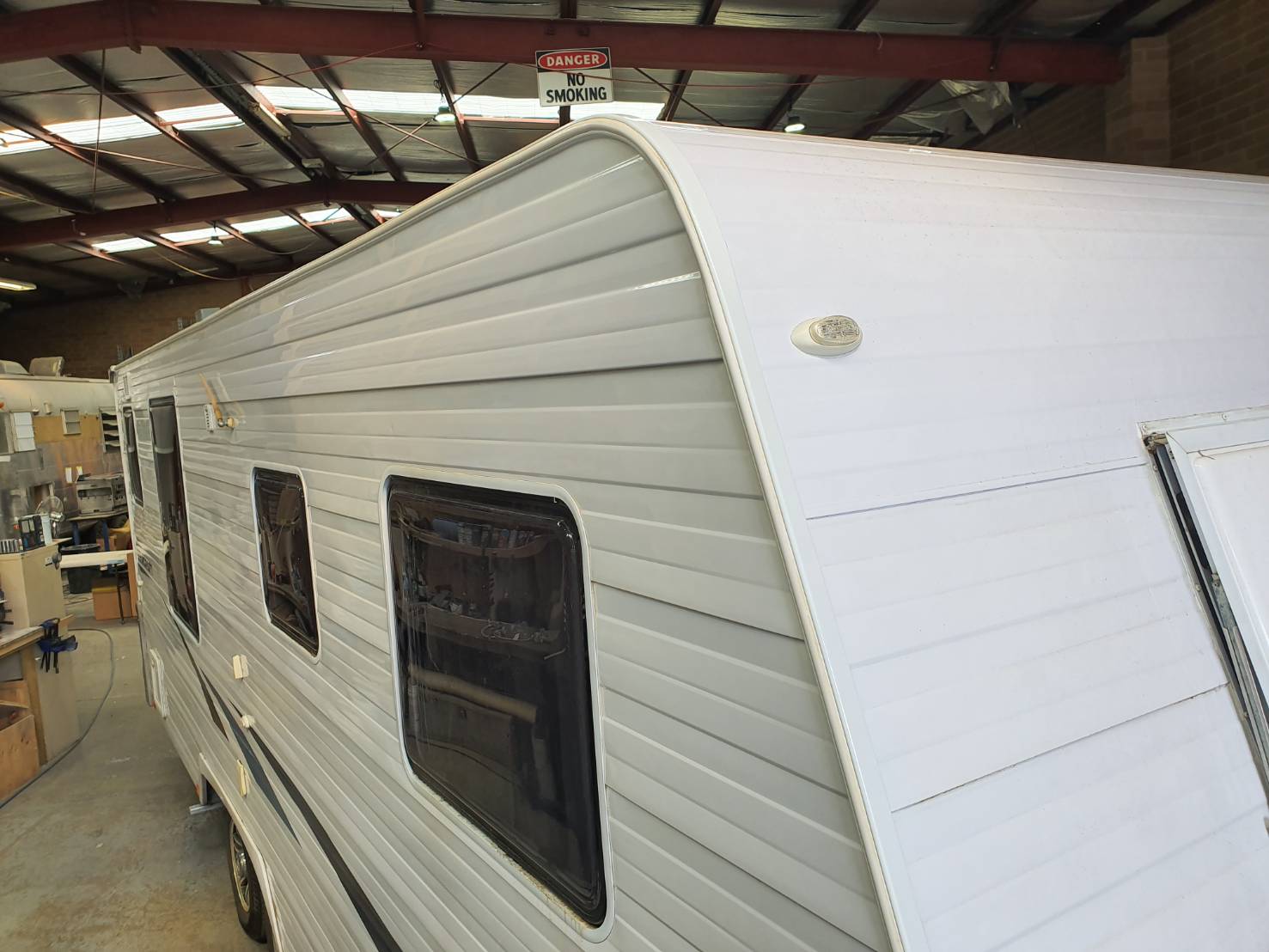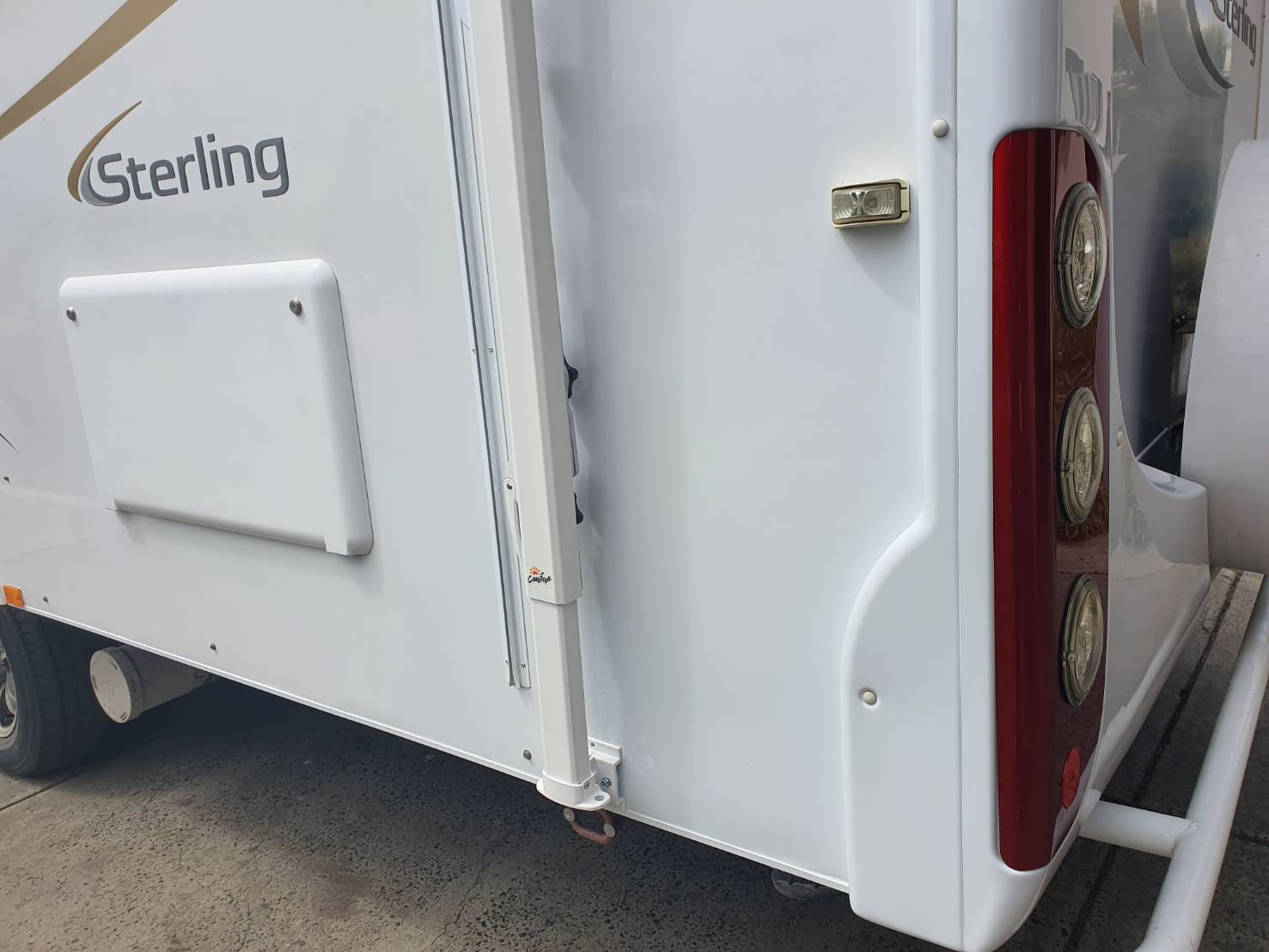 Get More Value for Money When Using Ace Caravan Repairs
We'll even cover $200 of your excess and provide free towing anywhere in the Melbourne metro area for any insurance claim.
The award-winning team at Ace Caravan Repairs can take care of any caravan, campervan or RV issue, large or small. We also offer great value comprehensive services at our Cheltenham headquarters – or wherever you are. Our qualified technicians will be able to ensure your mobile home, caravan or RV  is running as smoothly as possible.
Our company has provided guaranteed high-quality repairs and renovations to the Melbourne community for over 40 years. We've always been a family-run business, priding ourselves on the high level of professionalism that has earned us several industry awards as well as the status as the preferred caravan repairer for every leading insurance company.
From Caravan roof repairs and caravan panel repairs right through to essential safety servicing and repairs for lights, brakes and electrical wiring, our team can get the job professionally and efficiently for you.
Let us repair, replace or realign any part of your vehicle that is no longer functioning smoothly.
We've got you covered for all your caravan servicing and repairs, including:
| | |
| --- | --- |
| Essentials | Frames |
| Brakes | Roof Hatches |
| Axles | Doors |
| Couplings | Windows |
| | |
| --- | --- |
| Appliances | Systems |
| Fridges | Lights |
| Stoves | Gas |
| Microwaves | Toilets |
We provide a free quote for every task before we start any work, so you won't be stuck with any unwelcome surprises along the way.
Our work also comes with a quality guarantee as well as a 12-month warranty.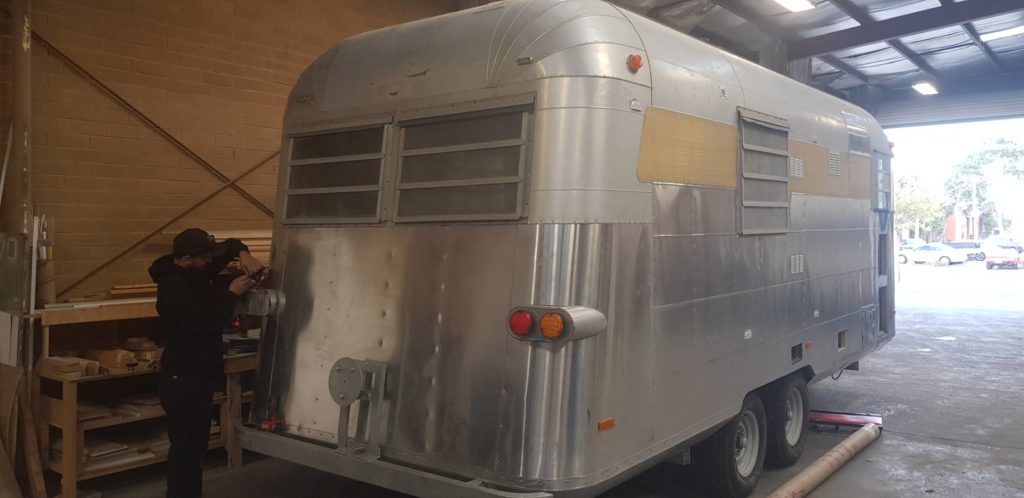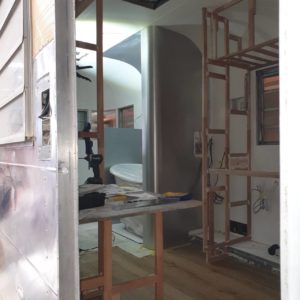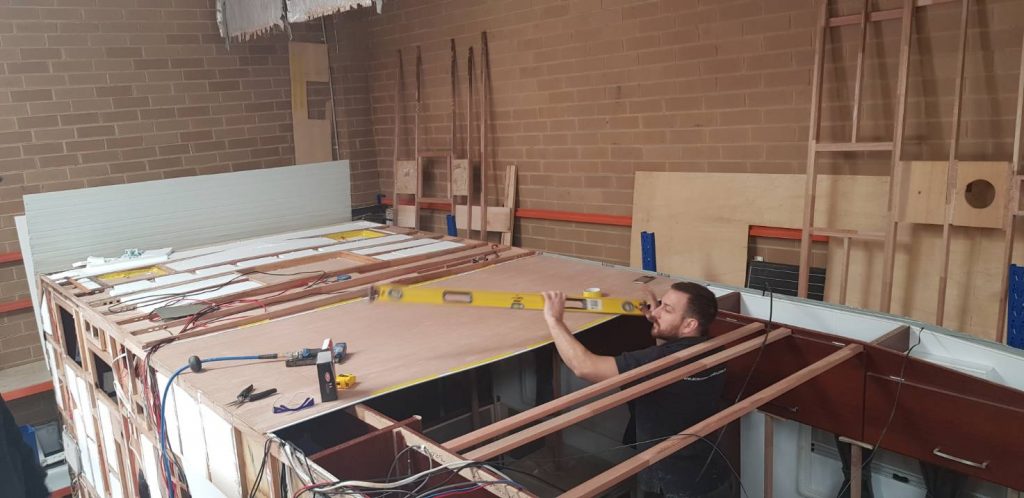 We recommend regular comprehensive servicing of all vehicles
Keep your caravan, campervan or RV in tip-top condition by regularly seeing us for a full treatment, including dozens of tests and checks all around the vehicle. This complete servicing process will take care of all the most common adjustments and repairs that need to be made.
We can also perform individual safety checks on gas and electrical systems to ensure that your vehicle is safe to drive and operate.
If you'd like a thorough cleaning to keep your caravan in tip-top shape, we're happy to handle that for you as well. We do the job right the first time, eliminating the need for return visits.
No problem is too large or too small for the caravan, RV and camper repair team at Ace.
And remember, if you can't get your vehicle to our repair and service centre in Cheltenham, we can come to you, whether you're at home, at a campground, a storage facility, or anywhere else around the greater Melbourne area.
Call (03) 8524 1076 or visit our service centre at 33 Taunton Drive, Cheltenham.
AWNING REPLACEMENT
Immediate awning replacement service, including parts and labour and fast delivery or on-site work.
ONE-STOP CARAVAN SERVICES
When you bring your caravan to ACE, you can rest assured that we'll get you out and about in no time. Our dedicated team of experienced and knowledgeable staff know how to prolong the life of your vehicle so you can enjoy more time on the road.
ROOF LEAKS
Whether it be roof sealing or a complete roof replacement, ACE will repair your problem and guarantee their work
CERTIFIED INSURANCE REPAIRER
If you're making an insurance claim you can rest assured that we have the stamp of approval from most insurance companies & all our work is guaranteed with warranty.
Our skilled and experienced repairers will make sure that you're in and out of our repair centre in record time.
Our meticulous approach means it's always fully repaired first time so you don't need to come back again.