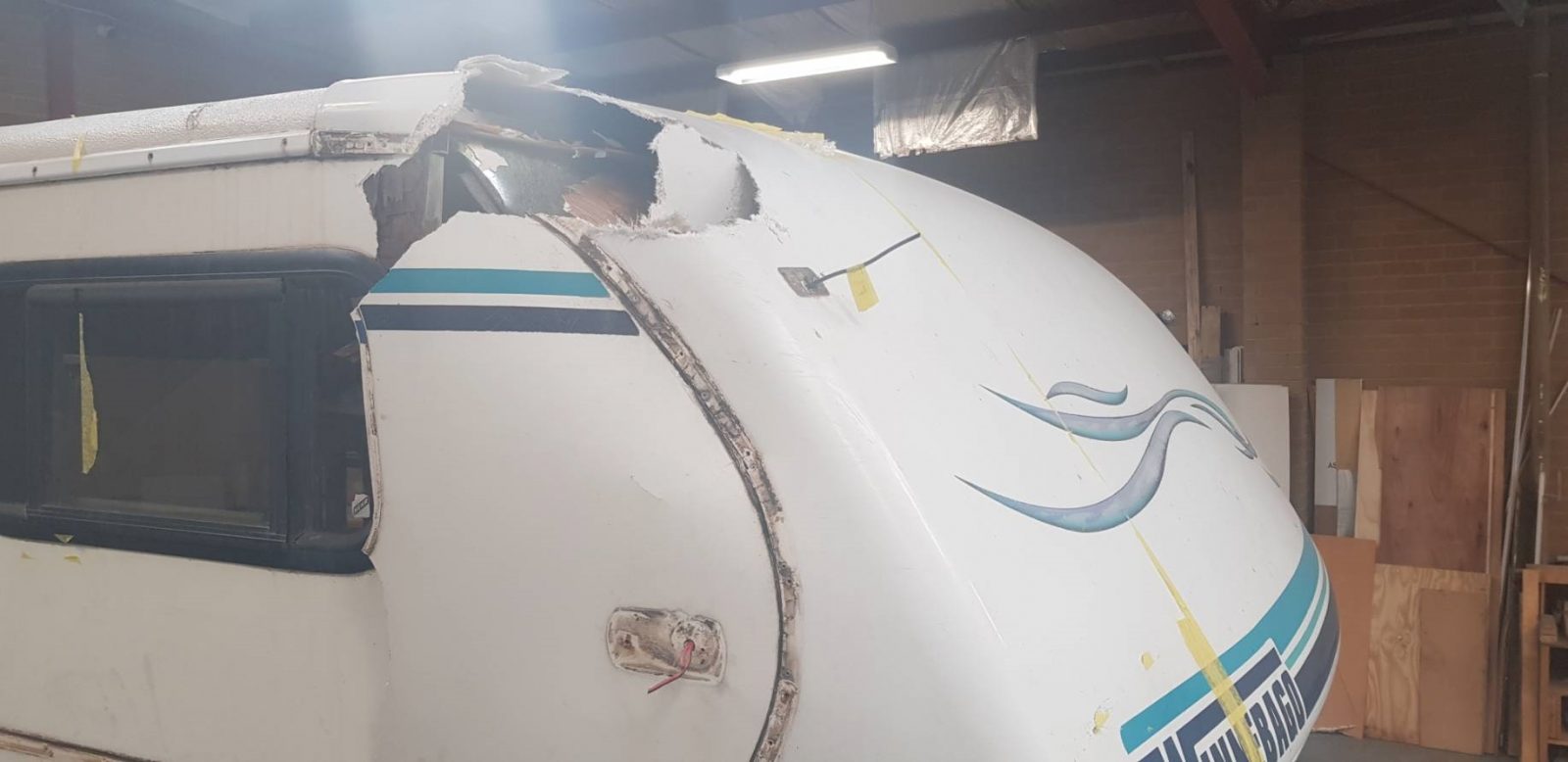 We recently had to perform some serious repair work on a Winnebago.
The damage was quite extensive.
Here's how the vehicle looked when we were asked if we could repair it.
The repairs presented some challenges but we were ready willing and capable of taking the job on.
We got to work
And the end result is just like new.