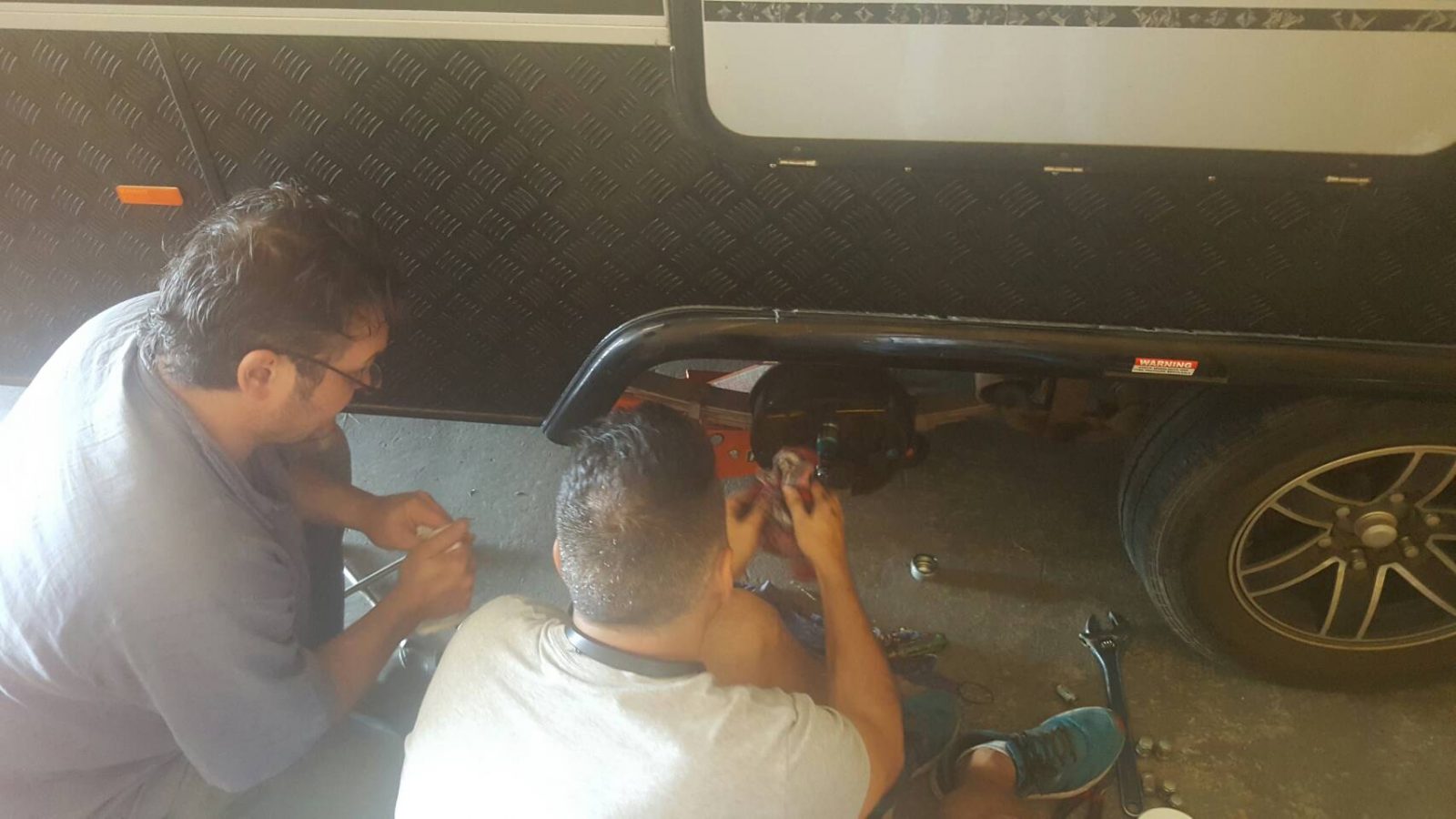 Ace Caravan Repairs has a dedicated caravan service centre to assist with all regular servicing of caravans, motorhomes and RVs.
We take pride in all our work and ensure that our qualified staff are highly trained in all facets of caravan servicing, assuring you of care and attention to your vehicle.
What We Do When We Service Your Caravan
There is a full list of our caravan service here
However, some of the items included in our service include
Check exterior bodywork
Inspect brakes, bearings, tyres springs and shackles for damage and deterioration,
Damp test interior
Check water system, pumps and toilet
Check Electrics
Check gas appliances
Check handbrake
Inspect tyres
Inspect all latches, locks, doors and windows.
And much more
All in all forty-eight separate items will be checked and tested to ensure that your caravan van is in tip-top condition.
Call us today to book your van or RV into the Ace Caravan Repairs Caravan Service Center.