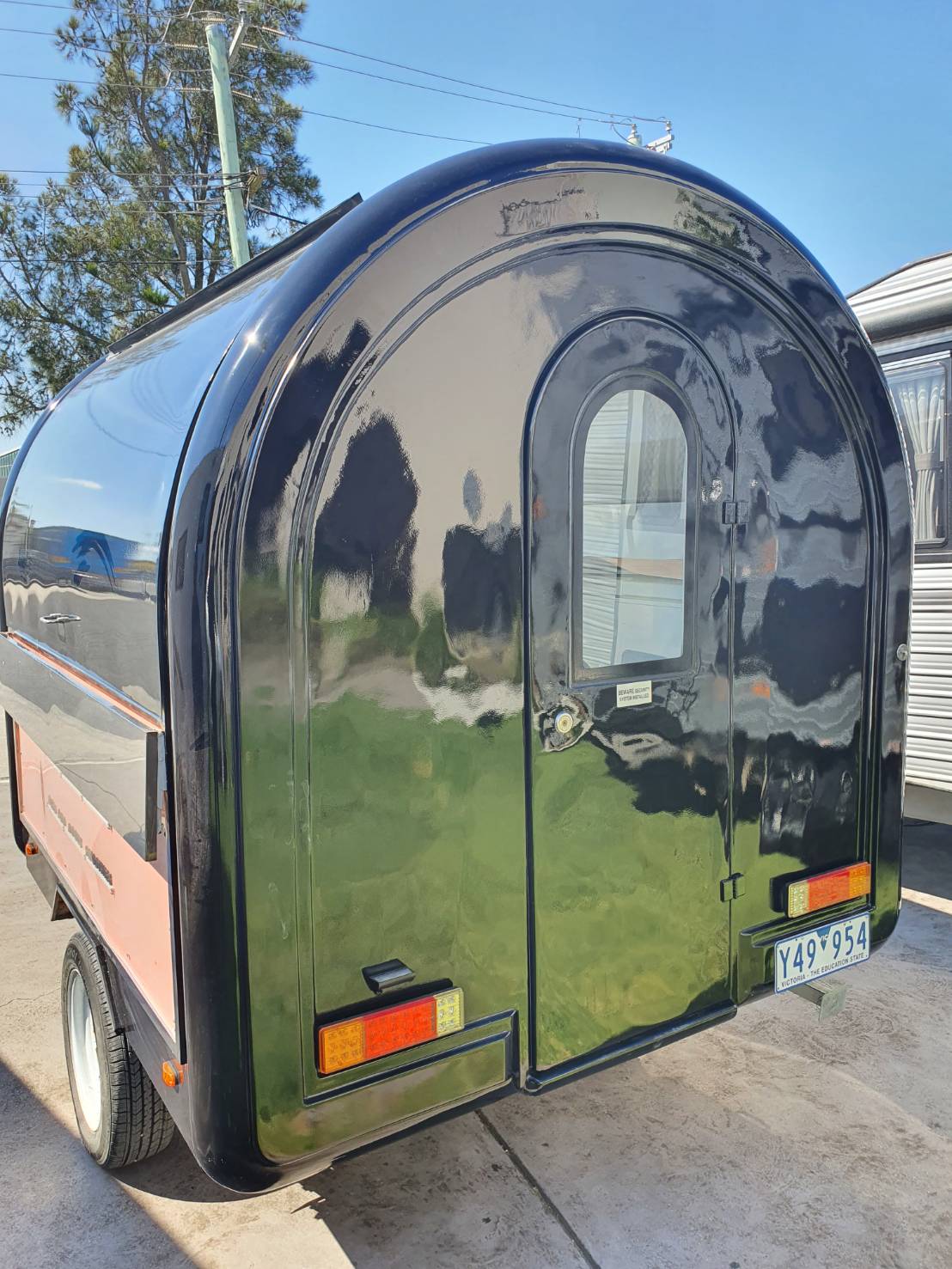 Most of the vehicles we service and repair are recreational. If they're off the road for a little while, it might be a little inconvenient, but it's more likely that we've got it when you don't need it.
That certainly doesn't apply in the case of food vans.
A food van owner needs it to be out there working. Any downtime means no money coming in.
At the same time, any issues that make a food van less reliable or less efficient is also hitting a business's bottom line.
Ace Caravan Repairs understands your food van
Given their unique demands, you can't take a food van just anywhere for maintenance and repairs.
We know that your van suffers wear and tear on fixtures and fittings as well as mechanical parts.
You are also obligated to maintaining an environment that conforms to health department and food service regulations and standards.
We're committed to helping you keep your food van business viable.
Keep your food van on the road serving your customers
We offer regular performance maintenance programs to help keep your food van and equipment clean, trouble-free, and running at optimum levels.
A regular maintenance program can reduce the risk of major issues.
But, of course, there's no accounting for unforeseen accidents or issues.
Chris found that to be the case when, unfortunately, his food van was vandalised.
Because Ace Caravan Repairs specialises in all structural/fibreglass repair insurance work we were able to have it looking like new again and back out doing business in next to no time.
Chris was extremely happy with the fibreglass and fabrication repair work we did as an insurance repair on his food van.