Caravan cleaning & detailing
Your caravan or campervan works pretty hard for you, in all sorts of conditions. It's exposed to the elements, salt spray if you're near the coast, bird and possum poo when you park near trees, and all sorts of mud, oil and road grime splashed up by passing trucks.
That means it needs regular cleaning and detailing to keep all its parts functioning at their best and generally prolong its peak working life.
But cleaning and detailing your caravan or campervan throughout its life is hard, time-consuming work.
That's where we come in. Ace Caravan Repairs offers a highly professional, friendly, affordable detailing and cleaning service.
Renowned for offering value-for-money specialist detailing, you can rest assured that your caravan is in expert (and caring) hands. We provide a range of services to suit your needs and budget, ranging from a simple exterior clean to an extensive interior and exterior detail.
Please call us to discuss your requirements so we can customise the right solution for you and work out the best possible price while identifying the correct products for your type of caravan.
Many people make the mistake of using car cleaning and detailing products on their caravan, campervan or RV, but caravan products are different and Ace Caravan Repairs use only those products suitable and recommended for caravans.
We'll help you to maintain your investment throughout its lifetime with state-of-the-art facilities and dedicated, fully-qualified staff.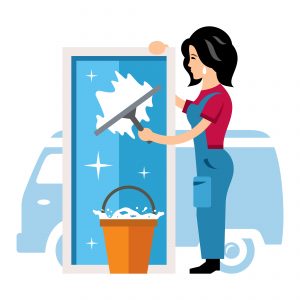 Here are just some of the services we offer with our detail…
Pressure clean all exterior surfaces: full exterior high-pressure wash & rinse with paint-enhancing wash & wax
High-pressure clean and acid bath on wheels
Clean & shine windows & mirrors
Thorough interior clean
Steam clean carpet, upholstery, mattresses & all seating areas
Full interior & upholstery vacuum
Fabric protection
Dust wipe down & clean
Interior deodorised
Leather, vinyl, rubber & seal treatment (interior & exterior, including roof)
Polishing of all stainless-steel fittings